Libra, Saturday, 14 April 2018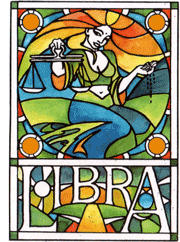 Your Week Ahead: It's never pleasant to find yourself talking at cross-purposes when you should be on the same page as someone. But while Mercury has been retrograde opposite your sign, the pathway to symbiosis has been obscured. With the New Moon, and Mercury's change of direction, that will change. You'll be able to focus on what you have in common with someone important. Solutions to what seemed implacable conflicts will begin to emerge and you'll start to see why this key partnership has been worth all your investment.

Your Week Ahead - Love Focus: Tomorrow Never Knows, Tomorrow Never Never Comes. Tomorrow Doesn't Matter Tonight, The Beatles, Elvis, Jefferson Airplane and many other musicians have addressed the concept of a near yet never-to-materialise future. Tomorrow will always be out of reach. Perhaps it's not surprising then that so much gets put off forever, instead of being addressed in a timely way. Yet as the Dark of the Moon arrives in your opposite sign, it brings with it an elusive dawn, a new beginning and long-awaited change in your emotional life. This week, replace old problems with new solutions. What else is going to happen to you and when is it going to happen? Will you feel love, will you find happiness, will it all be OK? A full horoscope chart will give you the answers you need. Download yours now!