Aries, Saturday, 14 April 2018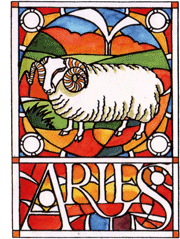 Your Week Ahead: As Mercury changes direction, things in your life can start turning around. About time too... because you don't do things the easy way! You push yourself beyond limits to reach new heights. You often grapple with feelings of uncertainty, as if you're not sure that you're doing what you're supposed to be doing. Not all the answers will appear this week. But as the Moon turns dark, just as the Sun and Uranus meet ceremoniously in Aries, if you're not sure where you're heading, look for a sign that's as bright as day.

Your Week Ahead - Love Focus: Ownership isn't just about property. It can also be about more important things - ideas, beliefs, invention and inspiration. But the balance can be tricky to evaluate when two people have had a similar input. How big is your portion? And how big is theirs? Shouldn't those numbers be equal? You've put in the same amount of thought, of work, of blood, sweat and tears... So why don't you have half the credit? Or hold as much influence as someone else? It's easy to accept less than our full value. But now, as Mercury changes direction, it's time to put your foot down. What else is going to happen to you and when is it going to happen? Will you feel love, will you find happiness, will it all be OK? A full horoscope chart will give you the answers you need. Download yours now!